E
very body loves
capsule toys
from kids to grown ups, because they are so cute and adorable. But do you know that those cuties can be dangerous too? Well, they can be if we don't handle them carefully. Luckily, the manufacturers recognize these hazards and inform costumers(us) about them. Well they have to anyway, other wise they can get sued.
So where do we find, and more importantly, how do we read this safety information correctly?
H
ave you ever noticed the tag label included in the capsule toys? Other than the cute pictures of your capsule toys characters, the label also includes safety and recycling logos. They are put in the back of the label, the black and white color side. But what do these logos mean? Yeah, they can be confusing especially because they are written in Japanese. Nevertheless, these logos are important, they tell us how to handle the toys correctly hence eliminate the hazards. So now I want to share with you what I know about what these logos mean. Hopefully it can be useful for you.
1. Age Warning Logo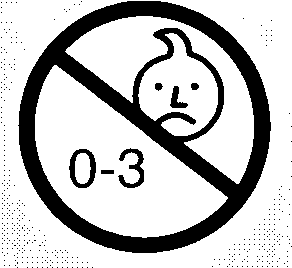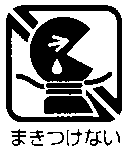 T
his is probably the most important logo that you must take note. It is used to show that the toy is unsuitable for children that are younger than three years old. Tomy toys usually shows the first logo on the left while Yujin usually shows the
second
one on the left. The meaning is the same, that the toys are too small for children under 3 as they may swallow them. Some toys also have strings such as phone straps and key chains. The logo on the right is shown by Yujin to warn us that the strings may strangle children. Well, may be not in the neck as seen in the logo, but it can also be in the fingers, toes or teeth, which may also cause injury.
2. Safety Toy Logo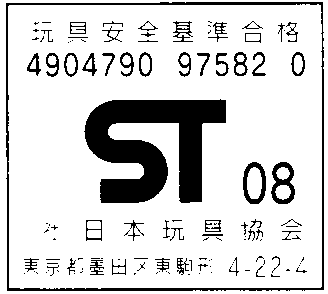 T
his logo is issued by Japanese safety body to guarantee that the toys are safe. Toys intennded for children age 14 years or less usually have this logo. The tests include:
M

echanical properties inspection, such as Inspection on strength of toys, Inspection on dangerous sharp edges, Inspection on danger of crushing caused by movable portion, Inspection on choking possibility when swallowed.


F

lammability, such as Flammability degree inspection, Inspection on prohibited flammable materials, Inspection on burning speed.


C

hemical Properties, such as Analysis on toxic chemical substance content, Analysis of heavy metals and/or plasticizers content, Inspection on migration of coloring matter.

A
s you can see, the tests covers a lot of safety aspects. Hence it is best to make sure the toys have this logo before you buy it, so that you don't need to worry about food poisoning, fire hazard or skin cut injury. For more information about this logo, you can go to this website
http://www.mgsl.or.jp/English/Sefty_Toy.htm
.
3. Plastic Container Recycle Logo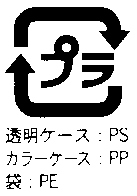 Y
es, I know the feeling of opening the capsule toy from the machine and find out what you got. Very excited, curious, and even annoyed when you don't get the toy you want. But after taking out the toy from the capsule, what to do with the packaging? For me, some times I keep it and other times I throw it. away If you decide to throw it away, please be considerate to the environment. Plastic is a non-degradable material and will pollute the soil for decades. Hence the best treatment for it is to be recycled.
T
his logo helps you to identify the material of each packaging part, e.g.
PS, PP, or PE
. Therefore you can sort it out correctly during disposal. When plastic are recycled, its grade will deteriorate, especially when it comes from different material. Recycling plastic from same material will reduce the grade deterioration. However here in Singapore, it is still not common to find recycle bin for different plastic material. We can only find the recycle bin for plastic, paper, or tin. But maybe it is common in Japan and Europe.
S
o what does the logo says about the material of each packaging part? Well I've asked a friend who studied in Japan to translate it. The first part, made of PE, is the transparent capsule. The second part, made of PP, is the colored capsule. The third part, made of PE, is the plastic bag wrapping the toy.
Capsule Toys © Capsuletoyz 2009
Read more...
 →